Stew Hagestad hasn't had your typical golf career. He's played in The Masters twice, the US Open four times and a number of other highly spectated golf tournaments across the nation and abroad. He spends ⅔ of the year working and is finishing his MBA at USC and the other ⅓ competing as an amateur golfer, even winning low-am at The Masters in 2017. Safe to say he's got an impressive resume.
So, after the US Open we caught up with our buddy Stew to chat about golf, goals and what's in store for his future…
Let's start with the basics - what got you into golf?
"I grew up on a golf course. Everyone who has read 'How I Play Golf' by Tiger Woods is familiar with Big Canyon Country Club in Orange County. The entire book was shot there and it's where I learned to play. Everyone of my siblings was athletic and went in a different direction, but I stuck it out with golf."
Since graduating college, what's the balance between golf and schooling/work been like? Was there a point where you wanted to go one way or the other?
"I made the decision to stick with golf fairly early because school was never really my strong point. After college, a lot of people wanted me to turn pro. I had the chance to play in some bigger events, like The Masters in 2017. I was low-am, but when you play well, things change. People assumed I would turn pro but the kids who play are really good. It's neat to compare my game to theirs and ultimately helped make my decision to go the route I did.
Now-a-days, I play for 4 months and work for 8. When I'm busy in my life, I find myself to be the most efficient."
I'm sure you get asked this all the time - what's been your reason to remain amateur?
"I love to compete - like anyone does. I love playing and love the game, but at the same time seeing how good the kids are that play for checks and play for a living… It's a really impressive group of kids. If I was younger with the same resume I have now, maybe I would think about it differently. Right now, I play a few tournaments a year that I love to play. They are all at really special courses that I get to play on.
I never questioned the decision to not turn pro, but people have always questioned it for me. I look at people like John [O'Donnell], running a company and being able to look back on what he did with johnnie-O, and I get a feeling that would bring me more fulfillment.
When I look at the guys who have played pro, who I have gotten to meet, who I have looked up to over the years - I look to be the best husband and father, or being part of a company that can be impactful to the community around me and help better the world. I want to be able to do something that can give my wife and kids and my family the opportunity to go out and do what they want in life. I'm passionate about balance - both in my personal and professional life. "
What's the experience like playing at the Masters or US Open? A dream come true I'm sure…
"It's been great. The US Open feels like an enormous grand stand. Then you have The Masters which has a ton of history, being played at the same course every year. They do an amazing job at changing the experience year over year for the patrons and fans - their media center, infrastructure, food - it's a special and significant place. Being able to represent amateurs around the world is very cool and has meant a lot to me."
For some athletes, there are routines or superstitions going into a big event - do you have anything specific going into a [championship] tournament? What's the mental preparation like?
"Superstitions are just an aspect of a routine. I could typically say that I wear a white hat because of X reason, but the truth is I just like the look of it. There are things that I like doing but I wouldn't call them superstitions. I try to be intentional and regemented going into an event and pay attention to how my body feels. Having a plan to get done what needs to be done."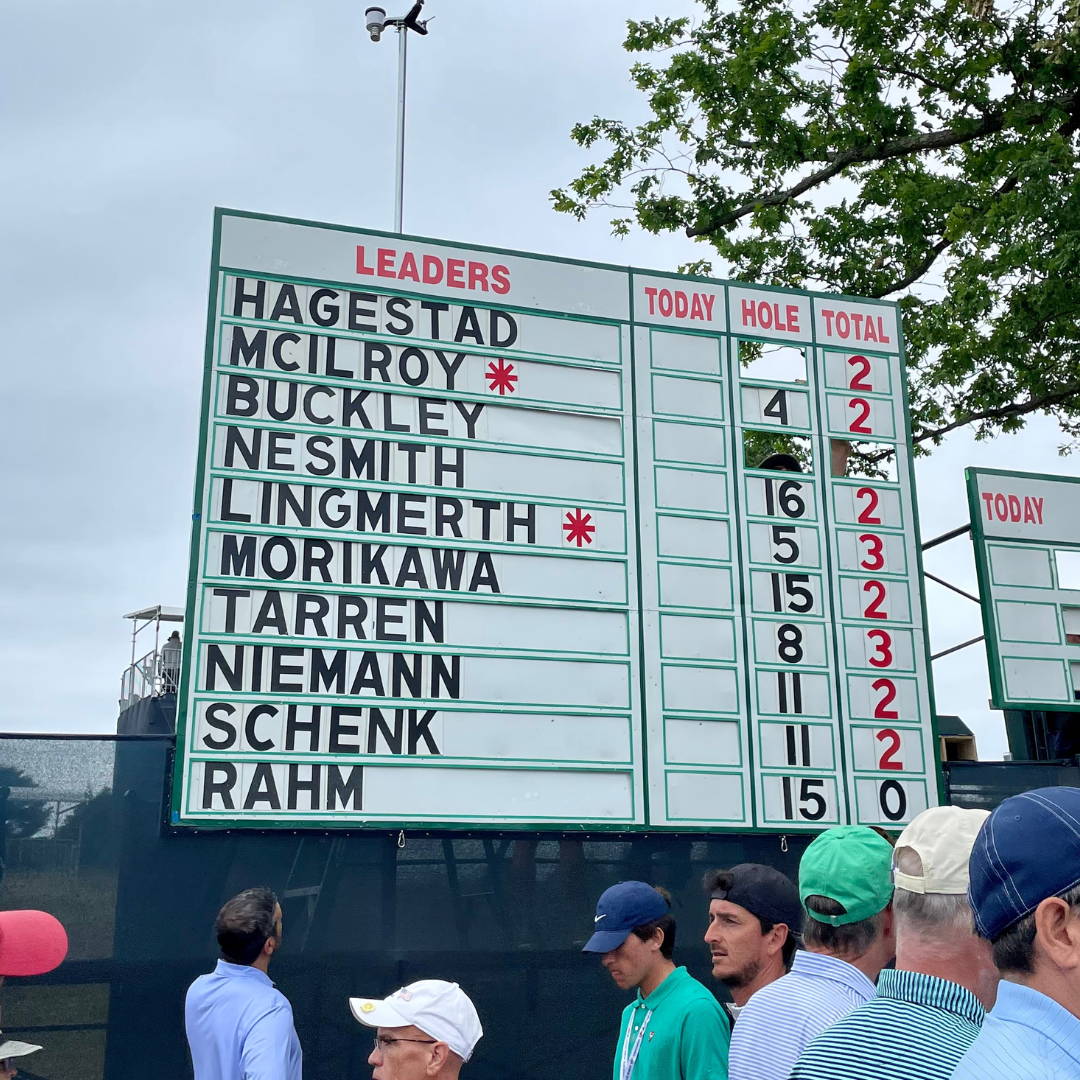 Rapid fire questions…
Most underrated course?
Kittansett in Marion MA
Dream foursome (non-golfers)?
President George W Bush, Condoleezza Rice and my Father
What is your favorite course to play?
If I had one round left to play, Augusta
Pinehurst or Pebble Beach?
Pebble
The most beautiful course you've ever played?
Fishers Island
If you could be as good as you are in a different sport, what would it be?
Tennis
Dream course to play?
Stateside - Sand Hills Golf Club in Nebraska, Crystal Downs Country Club in Michigan or Merion Golf Club in Pennsylvania  
Abroad - Muirfield Golf Club in Sydney Australia, Tara Iti Golf Club in Te Arai New Zealand or any Sandbelt Course in Australia
Do you have any fun golf trips coming up?
Laughs, "I don't have time… that will start when I'm done playing competitively."
You get to design a course - what's it going to be like?
"There's a place in Cobbtown, Georgia called Ohoopee Match Club. If you could come up with your own personal playground, that's about as good as it gets. It's fun, interesting and not too hard. They nailed it - it's really good."