Hey, my name is Kevin Streelman. I am a 15-year veteran on the PGA tour and proud Ambassador for johnnie-O. I've worn JO across the world competing against the best, but I also love wearing it on date nights with my wife or to the bar with my buddies. I love the beach wear for men and have great times in the backyard at the pool with my son and daughter. Oh, and the logo speaks for itself - you've got the cool West Coast vibe with the classic East Coast tradition. Working with johnnie-O has honestly been one of my favorite relationships I've ever had professionally.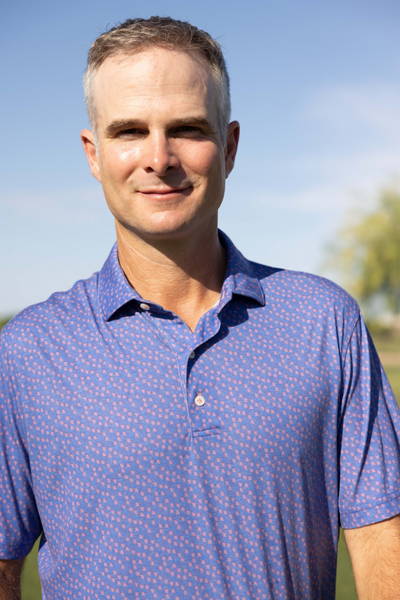 He's from Chicago (and proud of it) -
"Being from Chicago, I'm a huge fan of the Cubs, the Bears, the Bulls, the Blackhawks, Chicago style pizza and Chicago style hotdogs.
I'm a pretty big golf nerd and, to my wife's dismay, I collect putters and putter headcovers - those are probably my two worst vices. I recently partnered with my friends over at Swag Putter and Headcover Company - they've done some super cool Chicago themed headcovers. Of course, I've got Coach Ditka, our 1985 World Champion coach who was a legend and will always be 'Da Coach' in Chicago. I have another one with the Chicago skyline too.
They did some cool deep dish Chicago style pizzas which is always a big battle. Do you like Lou Malnati's? GinGino'sos East? Giordano's? I personally am a Lou Malnati's fan, I was pretty much raised on it. I get the double pepperoni - just sayin'.
Then we got Chicago Style Hot Dogs. Portillo's Hot Dogs is kind of what I was raised on out in the Western Suburbs of Chicago. Hot dogs all the way and their same cake shakes, their cheese fries. They opened one down the street here and I'm very happy and frequent it quite often.
I'm a proud Chicago ambassador and having a lot of fun."
He started wearing johnnie-O on tour after meeting out founder, John, at the AT&T Pebble Beach Pro Am in 2004 -
I love the story of how I first met John. One of my first ever tour events that I ever qualified for was the AT&T Pebble Beach Pro Am in 2004. Actor Chris O'Donnell got paired with me, unfortunately for him, for the Monday qualifier. The tournament director thought it's be cool for us since we were both from the Chicagoland area. His older brother, John, was his caddie and we hit it off right away because of the Chicago connection, Chicago golf courses - I just knew he was a cool guy. Coincidentally, he had just started johnnie-O, and I remember us talking that week and he was like 'Man, it would be incredible if you got out here on the PGA tour full time one day and wore my clothing'.
So, to be able to call John 8 or 9 years ago and tell him I was ready to make the switch to johnnie-O… it's just incredible to see what it's grown into today, and being able to proudly wear it on tour is a dream come true for the both of us. It's a neat story."
He is a (proud) Duke alum -
"I'm not really superstitious, but on Sunday's I like to wear Duke Blue - I am a proud Duke alumni. I was always telling the JO team to get some crisp Duke blue to wear on Sundays and they provided me with some pretty good luck over the past 15 years on the PGA tour."
He is into collection items -
"One of my new favorite headcovers is the johnnie-O putter cover, and I found a great club for it to keep safe - a Wilson 8802 collections putter. It's the same one that Ben Crenshaw used for many years, winning multiple Masters with it, and as the latest addition to my collection, I think the johnnie-O cover makes a perfect lid to this sweet new putter.  
One of my favorite mementos from my years on tour that I've collected is my 2017 Wilson tour bag. I was fortunate enough to get signatures from almost every Cubs player on the 2016 World Series Championship team. They had signed it for the 2017 season and while I was going to auction it off for a charity at the end of the year, I selfishly decided to hold on to it and I'm glad I did. It's one of my favorite pieces I've collected over the years.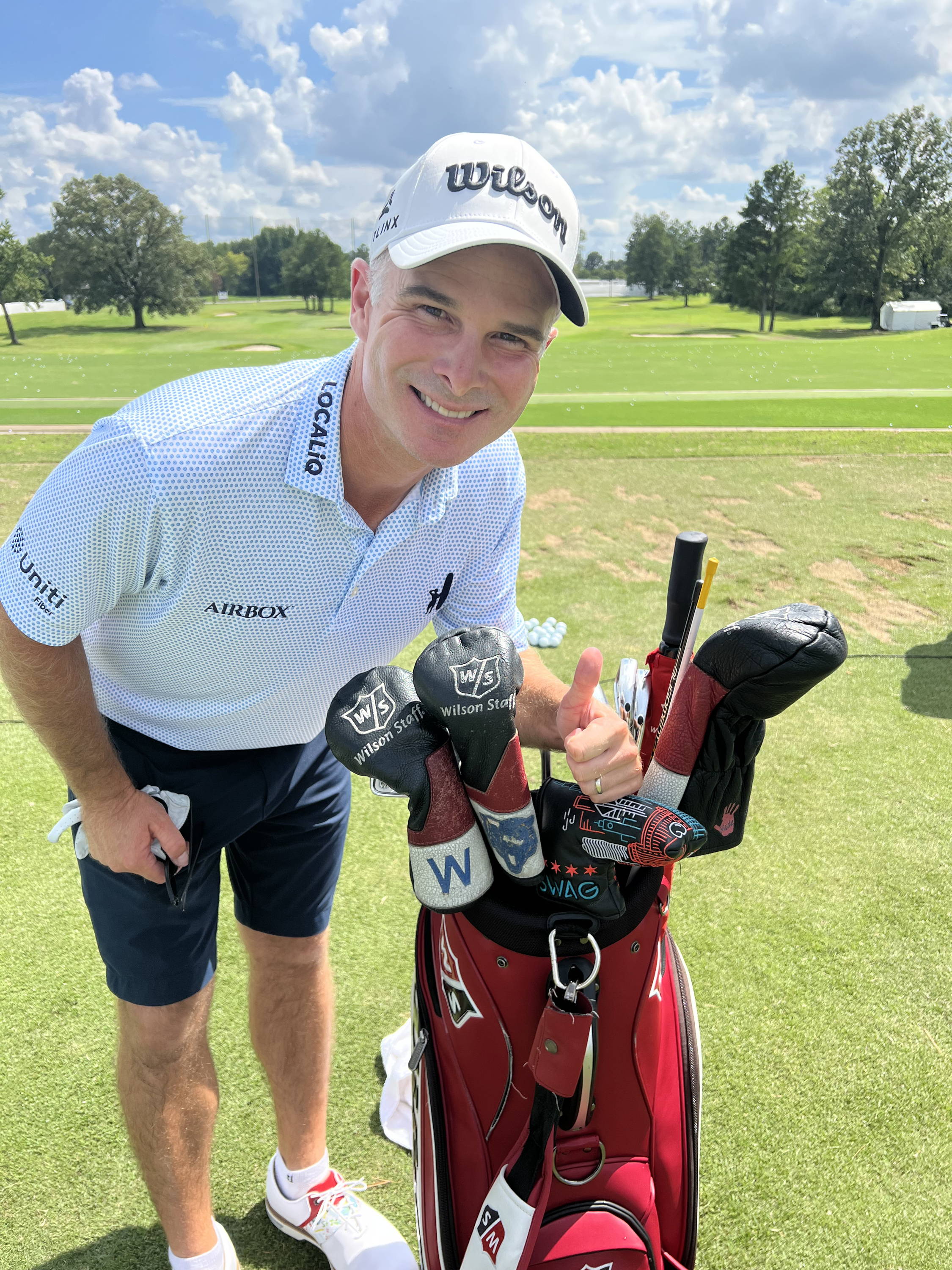 I've got to hand it to my wife, Courtney… for my 40th birthday, she came out with an incredible birthday gift. She got me two bleacher seats from Wrigley Field. I have them in my backyard, and am constantly sitting on them. They are honestly not the most comfortable seats in the world, but having a cold beer out there, watching the kids play in the pool and wearing some of my favorite johnnie-O gear, it's a great place to hang out."