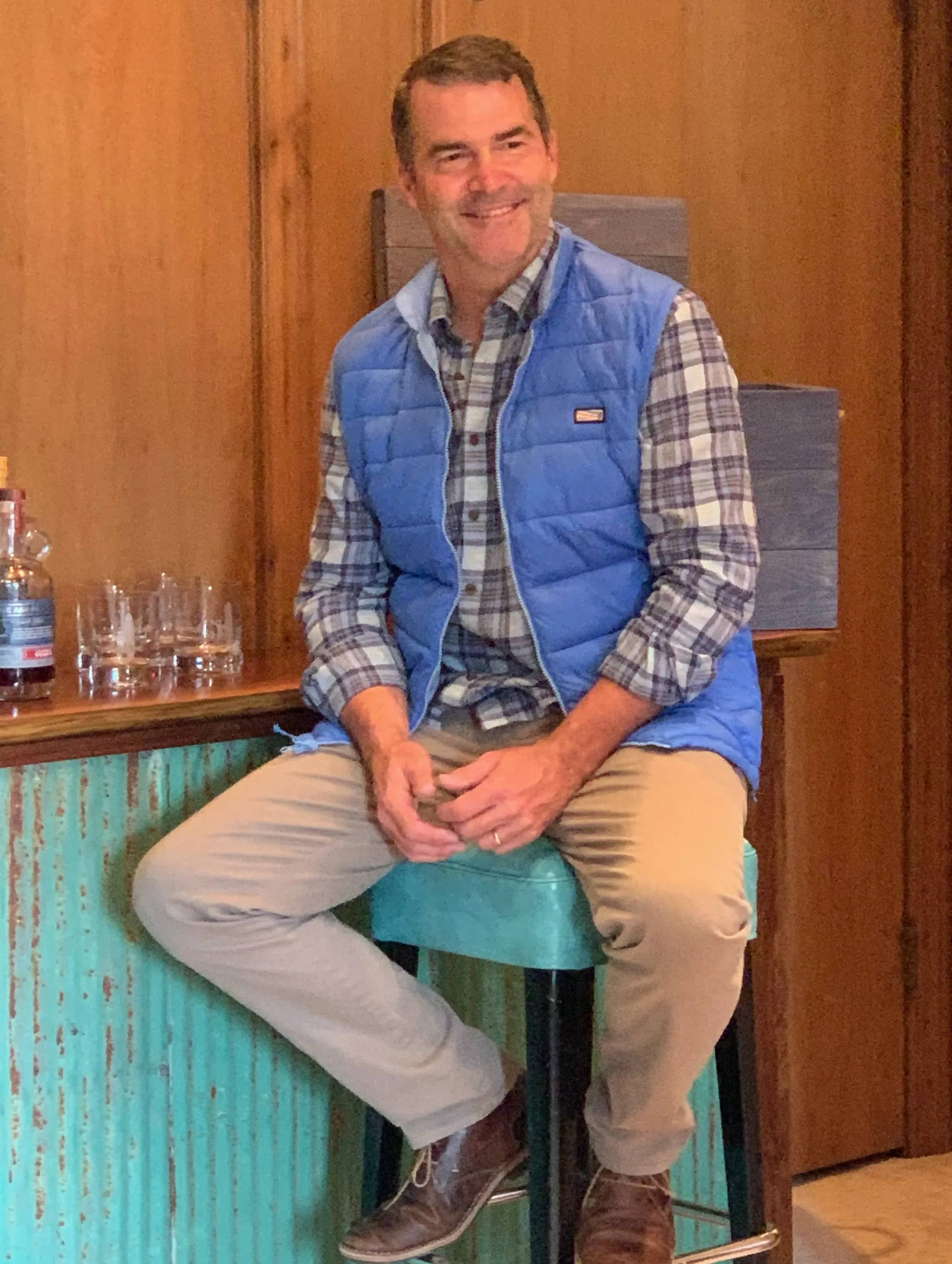 While it's common for many of us to sit back after a long day with a glass of Bourbon, it's probably less common for us to sit back and ask ourselves what makes bourbon, well, bourbon. So in honor of National Bourbon Day, instead of sitting back with a glass we sat back with a phone. And on the other end was Bill O'Donnell - founder of Blue Ash Farm in Wisconsin and distiller of Blue Ash Farm Bourbon - to ask all of the lingering questions we have about bourbon, whiskey, and what makes his the best.
And because we took care of the question asking portion, we encourage you to pour yourself a glass and read on…
Let's start with the basics... we know bourbon is a type of whiskey - but what separates it from a Rye? 
Much like Champagne needing to be from the Champagne region of France, in order for bourbon to be bourbon, it has to be made in the USA. Unless it's made in Kentucky, it's considered Bourbon Whiskey. The mash has to be made with at least 51% corn (mine is 74%), and the spirit has to be aged in newly made American oak barrels that have been charred. You cannot reuse a whiskey barrel to make more bourbon. Rye is made with "rye" which is a type of grass. Some bourbons however have rye in their mash bill.
What does the distilling process look like?
When my bourbon comes out of the barrel I dilute it and filter it - it's coming out at about 150 proof and 90 is the standard. You can imagine how hard it might be to drink right out of the barrel, but some people do like that! Other brands may even go lower to 70 or 80 proof. When the whiskey comes out of the barrel, it needs to be filtered of impurities that have collected in there over the aging process. We have a highly filtered water system to dilute it. At Blue Ash Farm, we use honey from our hives and maple from our maple trees for our infused line of bourbons. Everyone has their own techniques and desired flavor profiles, it just depends on the distiller.
Talk to us about the barrels - what's the process there?
When whiskey comes out of the still, it's clear like vodka. When you make a new oak barrel for the whiskey to age in, you put the barrel on a flame - which essentially looks like a flamethrower - to give the wood inside a charcoal finish. When the whiskey goes into the barrel to age, it melds with the tannins from the oak and charcoal creating the caramel color you see in a finished bottle. The longer the whiskey is in the barrel, the longer it's "aged". While a lot of people associate a longer aged bottle of bourbon with a higher price point or better flavor profile - this isn't always the case. The final taste of the product has a lot to do with what is done with it when it comes out during the diluting and filtering process. For our 4 year aged bourbon, a lot of that taste and smoothness has to do with what we are doing during our diluting process.
Does age really matter?
In my opinion, it should age for at least 4 years in order to get the right flavor profile. A 1 year aged bourbon likely won't taste very good but some people might do this for a less expensive bourbon option. As it sits in the barrel, a certain amount evaporates out. If it goes in with 53 gallons, it could come out with 50 gallons - things get concentrated and flavor profiles change based on how long it's been in there.
What inspired you to start making bourbon? It can't be an easy thing to get into!
I had been a financial trader but have always had a good sense of taste. As a hobby, I had been beekeeping and tapping trees on the farm for 10 plus years. The original Blue Ash Farm was our grandfather's farm in Kentucky. We're not from there, but we enjoy celebrating our Kentucky roots. Years ago I started posting on social media some of what I was up to on the farm with recipes and what not and had some TV producers ask me to be on a few cooking shows as a guest.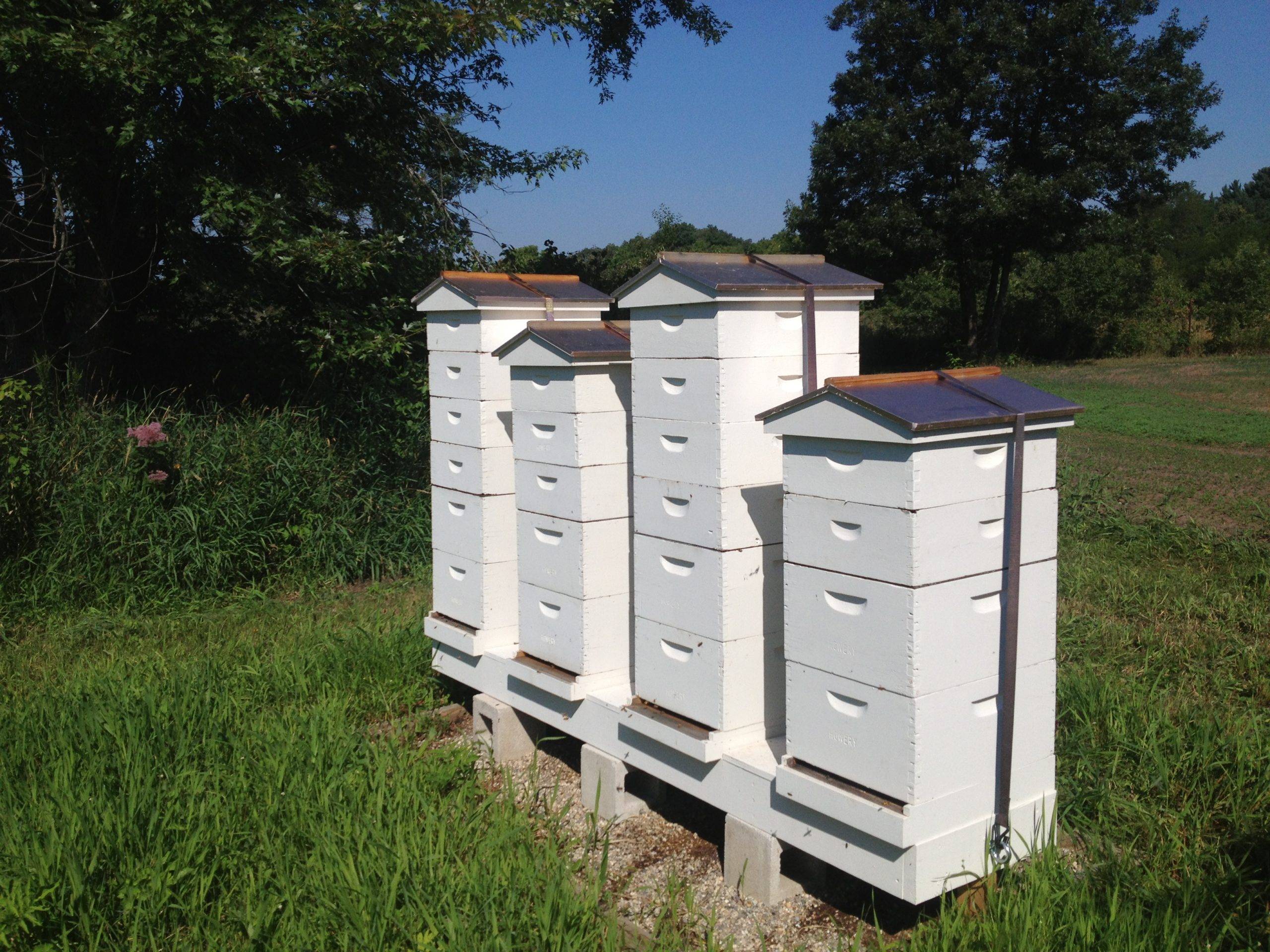 Through my continued love of food flavors, I worked to develop spirits that I enjoyed and that I thought others like me would also enjoy. I don't like the stuff that tastes like rubbing alcohol or the bourbon that burns a hole in the back of your throat. I set out to create super flavorful, natural spirits, starting with our bourbon which is literally hand crafted from start to finish in small batches. And because I thought it would be fun to use some of the ingredients from the farm, we made a Honey infused Bourbon from our bees and Maple infused Bourbon from our trees. I'm literally getting stung while gathering the honey!
What sets Blue Ash Farm apart from other distillers?
There are no artificial flavors, coloring or sugar added to any of our spirits including our Bourbon. Any of the additional flavoring comes straight from the maple trees we tap on the farm, beehives we get our honey from or Wisconsin cherries grown locally. Our spirits are also Kosher certified as an extra step we take for the Jewish community. We don't have a big industrial production line, it's all handcrafted. It's filled and bottled by hand.
What's the story behind your label?
The cabin on the label is a cabin that I built myself on the farm. The tree is a Blue Ash Tree and the font for our logo replicates the original sign from my grandpa's old truck back at the original Blue Ash Farm in Kentucky. We have some O'Donnell family history on the back of the label along with some history about the farm. And the bottles were picked out by me!
What's your favorite cocktail to drink? What's the recipe?
In fall and winter I love a good old Manhattan. In the summer, I love a Remedy Honey Bourbon. It's a super refreshing bourbon drink.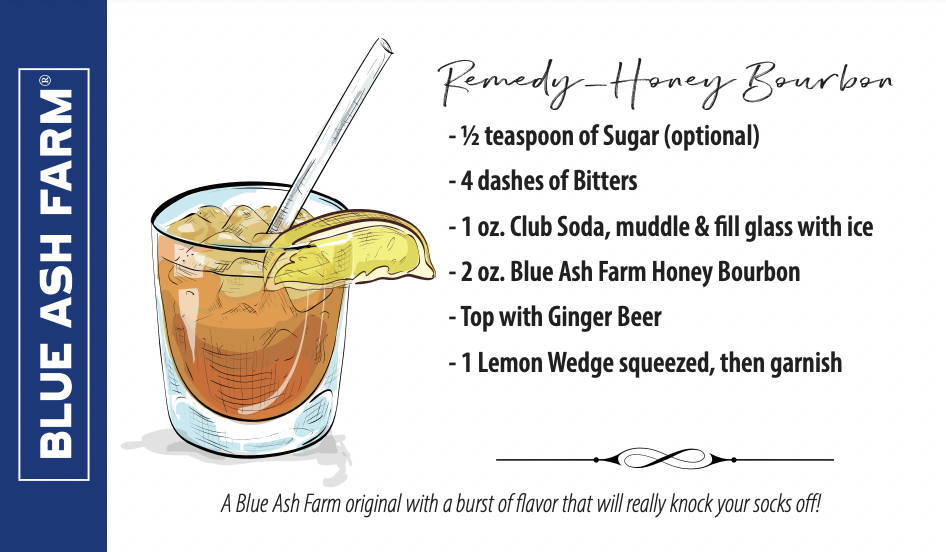 And then of course I love my vodka and gin cocktail recipes I've created as well. All recipes can be found HERE.
What was the biggest challenge you didn't anticipate when starting this project?
The barriers around the licensing and regulations required. Post prohibition laws created a 3-tiered distribution system meaning I can't sell directly to the public. I am required to sell it to a licensed distributor who can sell it to a liquor store, bar or restaurant who could then sell it to you.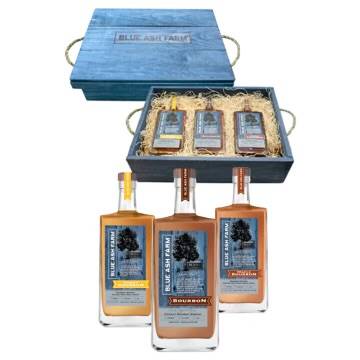 What's your favorite memory when looking back on this process?
My favorite memory is looking back to day 1 when we went into production. When the bottling/labeling machine started up and I saw the finished product coming out the other end - bottle 1, batch 1 - it was a really amazing moment. Every one of our bottles is labeled with their bottle and batch number, I think we're up to batch 8 now. Seeing this work come to fruition is very special.
What does the future hold for Blue Ash Farm? Are there any special projects you're working on?
Right now, we're in the process of distribution expansion across the country. Presently we are in Illinois, Wisconsin, Tennessee, Florida and California. We'll be selling online to 40 states very soon. I've also been thinking about aging some of our maple syrup in our used bourbon barrels to create bourbon aged maple syrup - more to come!