"Look good, play good" - that's what they say, right? While most of us don't play as well as the pros, it's still nice to feel like one with a stylish outfit on the course. So to make sure your outfits are on their A game - even if you're not - we reached out to the members of #TeamJO playing on tour to see what they are rocking on and off the course this Fall.
Here's what they said…
Kevin Streelman
PGA Tour Pro Kevin Streelman here. I'm a proud Johnnie O ambassador who happens to be starting his 16th season on Tour here in Las Vegas for the Shriners Hospital for Kids Open. I leave from here to Tokyo, Japan for the ZoZo Championship. Home for a few weeks and then take off for Cancun, Houston, and finish up in Sea Island. The fam and I are making a Thanksgiving vacay to Turks and Caicos following the final event. Safe to say we are always on the move.
While traveling to these exotic locales it's safe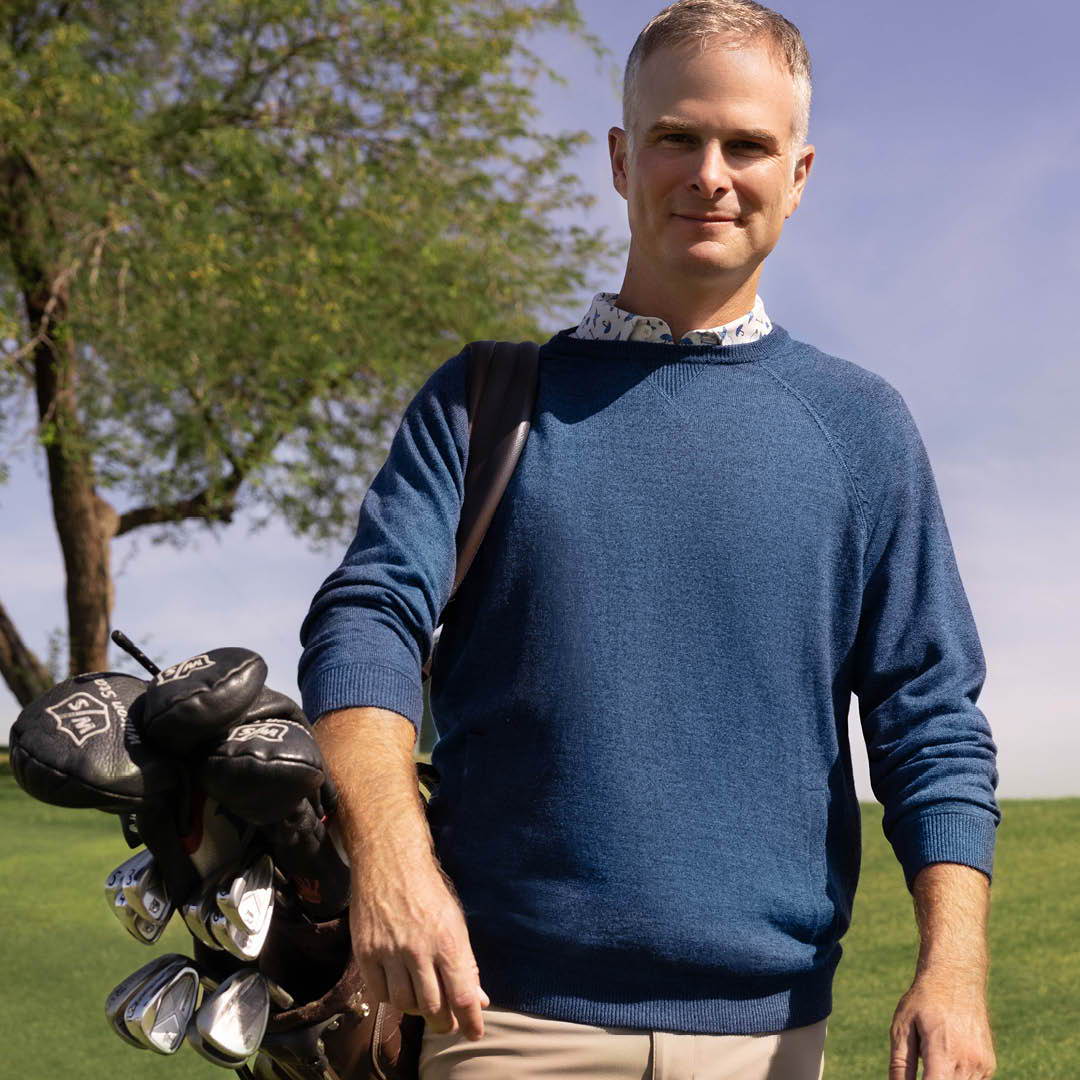 to say I'm either rocking an Original 4-Button Polo or a Half Elastic 7" Surf Shorts. Many times I'll wear both.
My golf gear tends to lean toward our Prep Performance Line. It's super light and breathable while always looking fresh and fashionable. Not to mention I throw it in the washer and dryer and never have to worry about wrinkles. For someone always on the road it's perfect.
The Cross Country PREP PERFORMANCE Pant has always been my go to Golf Slack. They're the perfect weight and always look clean coming out of the suitcase straight on Tour.
My favorite part of rocking Johnnie O is heading straight out to dinner or the 19th hole after my round and never worrying about looking like a golf nerd. Their style is tight and the quality is second to none. I love wearing johnnie-O and am proud to represent them on and off the golf course across the globe.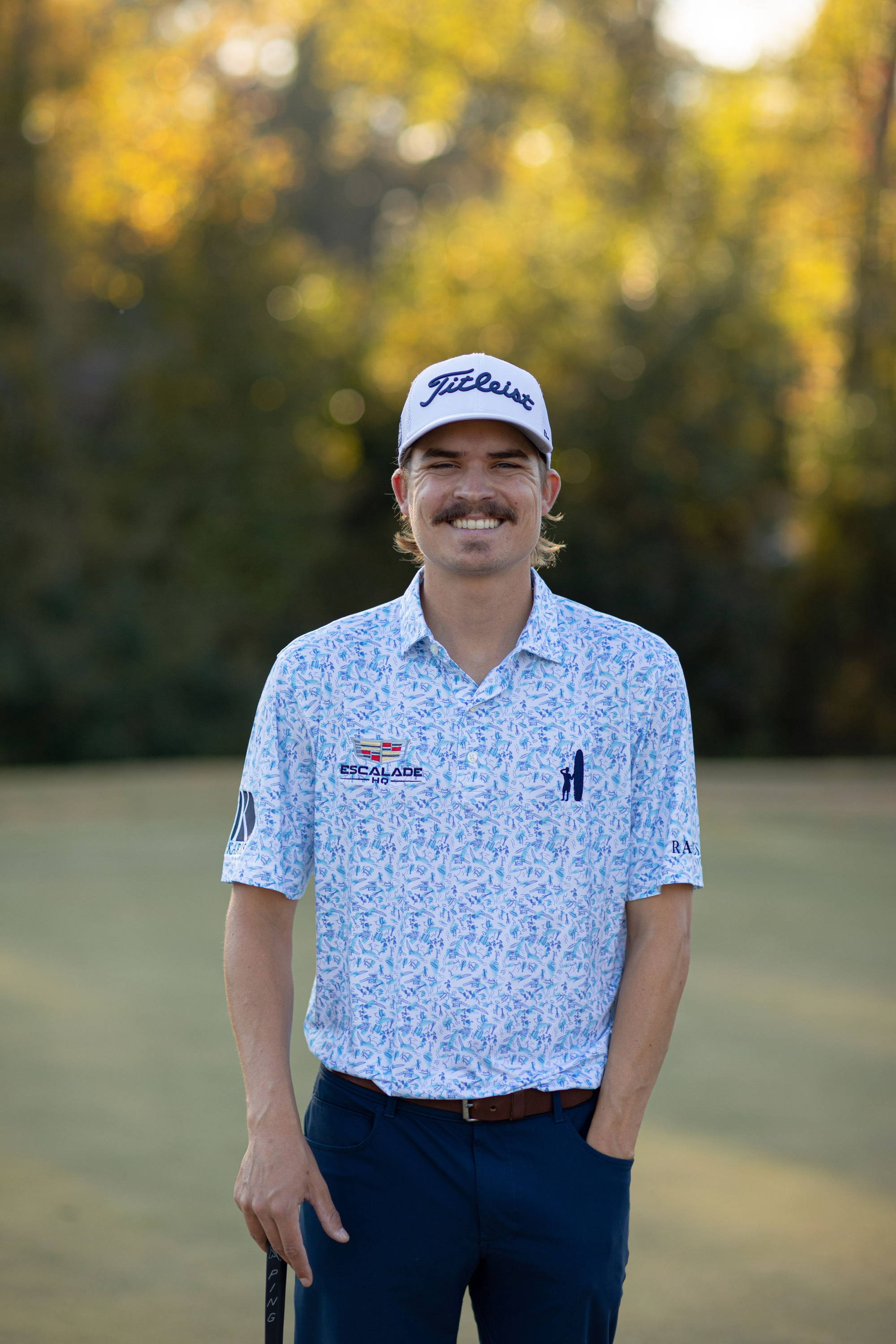 Carson Young
Carson Young, from Anderson, South Carolina. I'm a PGA Tour rookie and a lifelong Clemson fan. When I'm not strolling the links, you will most likely find me with a rod and reed in my hand.
When I'm on the course, I love the ability to mix and match a subtle polo with an outerwear piece that has a touch of flare. I'm loving the Poe Printed Polo in Lake paired with the Rodney Camo Microfleece in Slate.
For bottoms, I simply love the performance that the Cross Country PREP-FORMANCE Pant (in Quarry and Light Khaki) brings to the table. Regardless of weather conditions, I am always comfortable.
Then for my shoe, I go for the Sneakformance 2.0 in Charcoal. It's a great shoe to slip on post golf.
Jim "Bones" Mackay
Hi my name is Jim Bones Mackay. I have been caddying on the PGA Tour since 1990, with a little broadcasting work sprinkled in. I have been wearing johnnie-O for a few years now, and love everything about it. With the Fall line now out, I wanted to share some of my favorite pieces…
I love the Bensie Polo. Its colorful style makes matching it with another one of my favorites,
the Atlas Pant, easy - its my favorite outfit to wear.
I also am crazy about the Featherweight Polos. The solid colors are terrific, and now they come in a striped version. It is the softest, lightest golf shirt I have ever put on.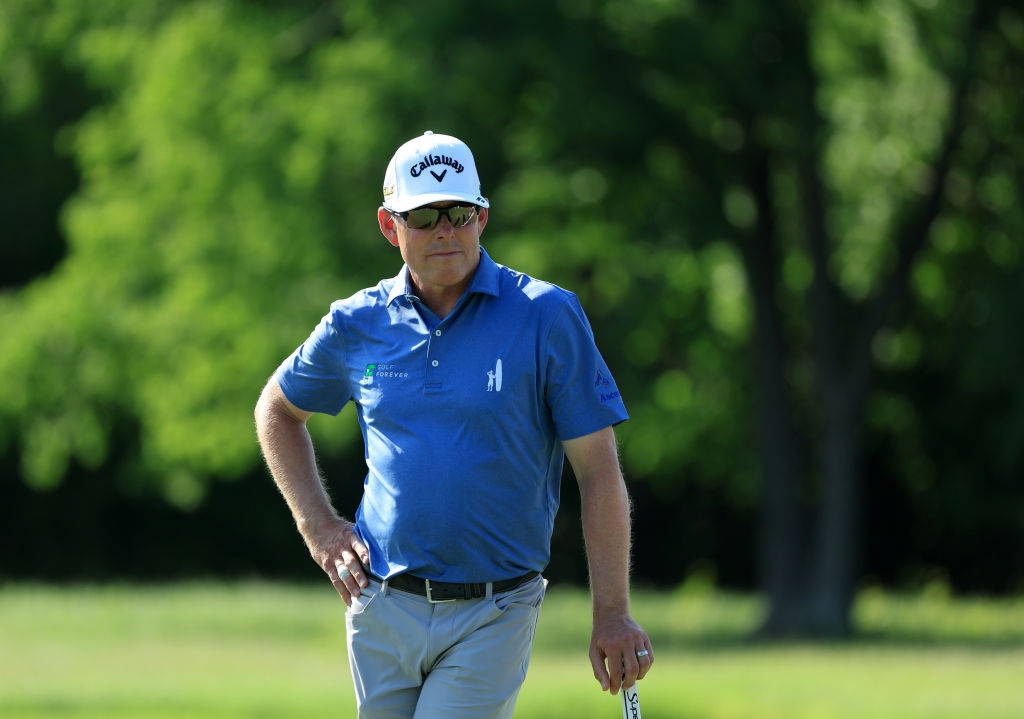 Justin Leonard
Hey guys, I'm Justin Leonard and I played on the PGA Tour for 23 years, winning 12 times including the 1997 Open Championship and 1998 Players Championship. I played on 3 Ryder Cup teams and 5 Presidents Cup teams. I started working for NBC/Golf Channel as an analyst in 2015, and began playing on the PGA Tour Champions in July.
I love the striped polos along with the lightweight quarter zips, like the Flex ¼ Zip. I love the Cross Country PREP-FORMANCE Pants in Stone and Quarry, and it seems just about any color performance shirt goes perfectly. The pants look fantastic and have just the right amount of stretch to keep me comfortable all day long even in warm weather.
Nate Lashley
Nate Lashley here - it's my 6th year on the PGA Tour. I grew up in the Scottsbluff area of Nebraska playing at public golf courses until I was about 13 when my parents joined a small club in the area. I played college golf at University of Arizona from 2001-2005. A year or so later, I met John O'Donnell through a friend at Twin Fin and well, the rest is history. Been wearing johnnie-O on tour since then!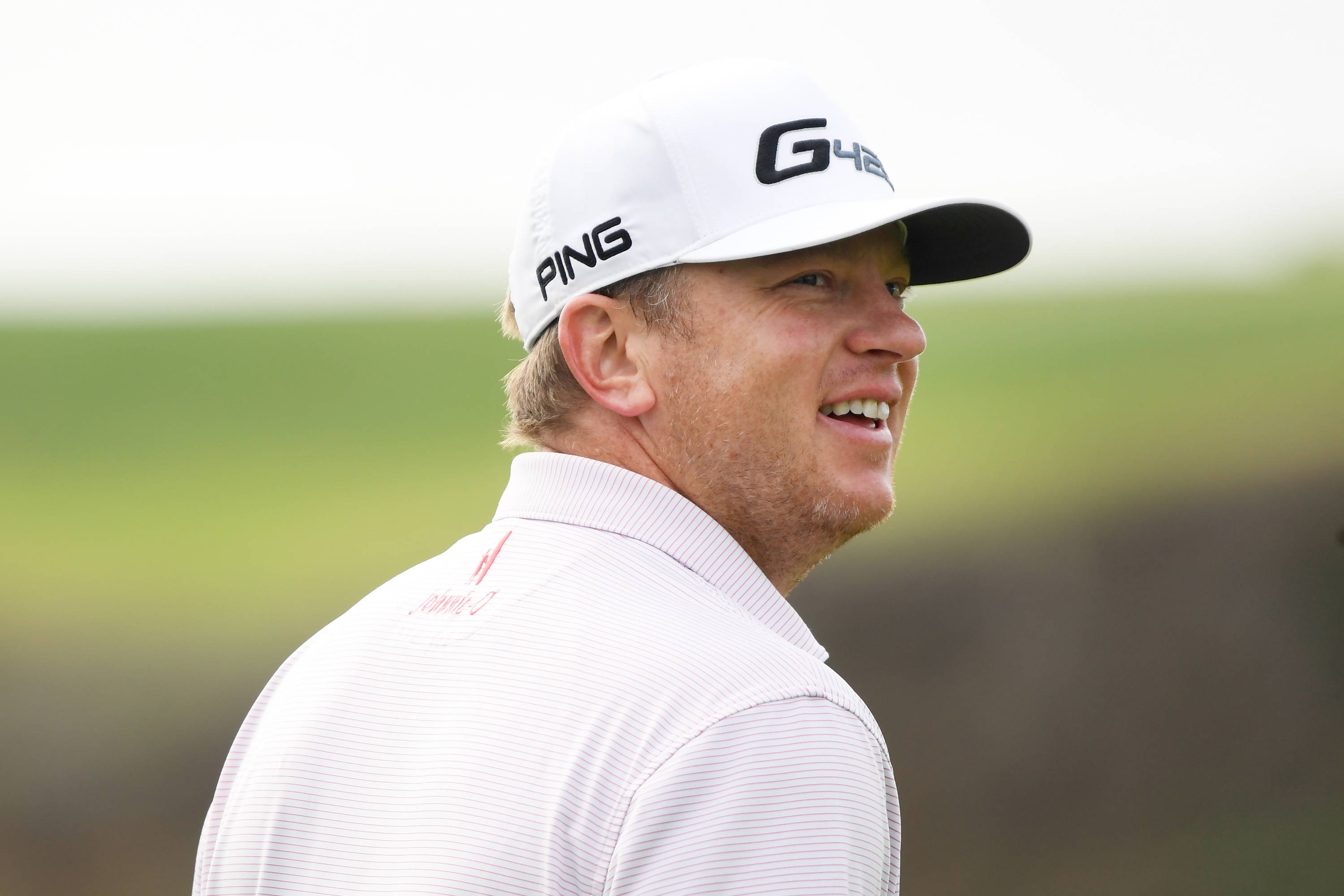 Here are my favorite pieces to wear right now…
Finney Striped ¼ Zip Hoodie - this top is great for its casual look but is also extremely comfortable and stylish. Great for dinners after a round
JO Flag Printed Polo - the prep-formance polo golf shirts are excellent for on course performance. These polos keep you cool on hot days and have a comfortable fit for easy swinging!
Cross Country PREP-FORMANCE Pant, in Stone- the prep-formance golf pants are the best pants I've worn. Not only are they comfortable and stylish they are also easy to wash/dry and come out looking great without wrinkles!
Hugo 5-Pocket Pant, in Mariner- these pants are great for a night out. They are stylish and comfortable and can be dressed up or just worn out for a casual dinner!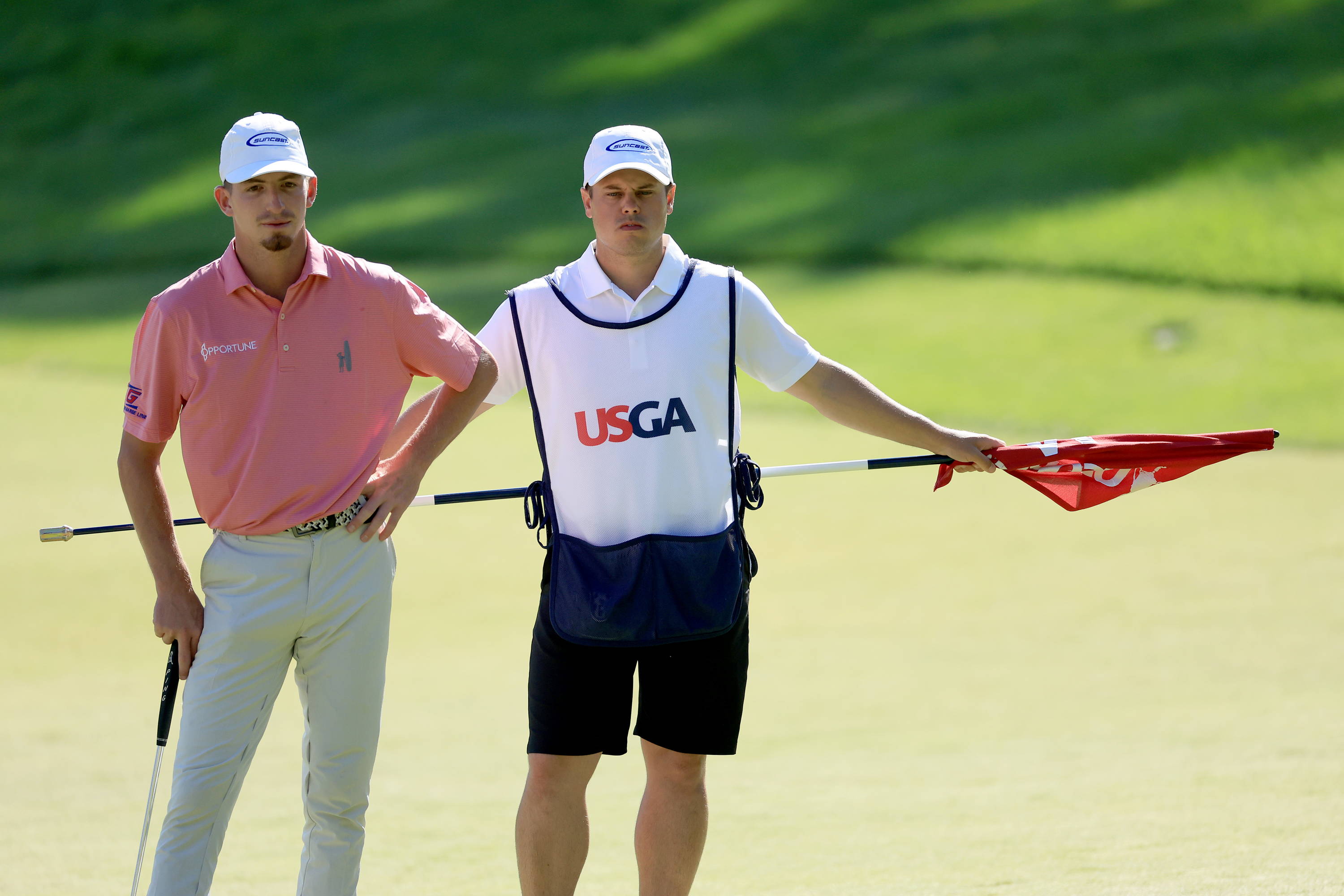 Sam Bennett
Sam Bennett here - I'm from Madisonville Texas and am in my final year at Texas A&M. I grew up playing golf on a 9-hole course called Fannin Oaks in Madisonville. I began wearing johnnie-O casually and am now wearing it to play through my college NIL deal.
Heathered Hensley Fleece Hoodie
Santiago Cotton Stretch Shorts
It's great to have comfortable pieces I can throw on right after a round of golf and head right to a dinner or whatever it might be. The Santiago Stretch Shorts, specifically, are perfect for this. They keep up with me on 18 holes but also look really nice with a polo or ¼ zip. Can't go wrong!
Jimmy Stanger
I'm from Tampa, Florida and have been competing in professional golf on the Korn Ferry Tour since 2017. I graduated from the University of Virginia a first-team all American ranked among the top 10 amateur golfers in the world. In 2021, I joined the johnnie-O team and have come very close to gaining my PGA tour card in 2021 and 2022.