One could argue that Rob Shutte, the Head Men's Golf Coach at Rutgers, would end up a Scarlet Knight one way or another. His dad was a football and baseball player there and his mom wrote for the school newspaper, which is how they met. Growing up with 5 siblings, all athletes, he found his niche in basketball. He committed to a Division 3 basketball program, which ended up falling through and so he was scrambling to find his new sport, and "at this point, Tiger had entered the golf world and made it cool", says Rob. He had the passion for golf, but felt like maybe it was too late to play it in college. He went to Pitt for a semester, but decided to transfer to Penn State and get his PGA membership, graduating with a degree that he thought would land him in the business side of the golf world. But, he didn't feel he was cut out for country club life…
At 23, fresh out of college, an opportunity came up for him to coach a Division 3 golf team at Muhlenberg College in Pennsylvania. He spent his first 5 years working to convince Division 1 athletes to play Division 3 at Muhlenberg with him and was determined to win a national championship. From there, he went to Lehigh University as the coach of their women's golf team, which he says "was one of the greatest experiences for his coaching career". At this point, Rutgers had been going through a change in their coaching program - they had 3 coaches in 3 years, and eventually Rob became their 4th coach in the 4th year. At the time, Rutgers was in the Big East and were ranked 288th out of the 300 teams in the country. After 2 years, they moved their way up to the Big 10.
11 years later, Rob says they're getting better and better each year, "we went from being essentially dead last, making our way up to the middle of the pack. We've been able to slowly change the whole team's culture and trajectory. We have a real identity." Rob says that having the opportunity to partner up and create events at incredible courses like Sea Island, with a sponsor like johnnie-O, makes him feel incredibly lucky. "All of the teams within the top 100 are on a strong playing field. We're hoping to make this one of the big events in college golf moving forward."
As we get ready for our first ever Innagural johnnie-O at Sea Island to kick off today, we wanted to catch up with our buddy Rob, who got us on board to co-host our first ever collegiate invitational. Here's what he had to say...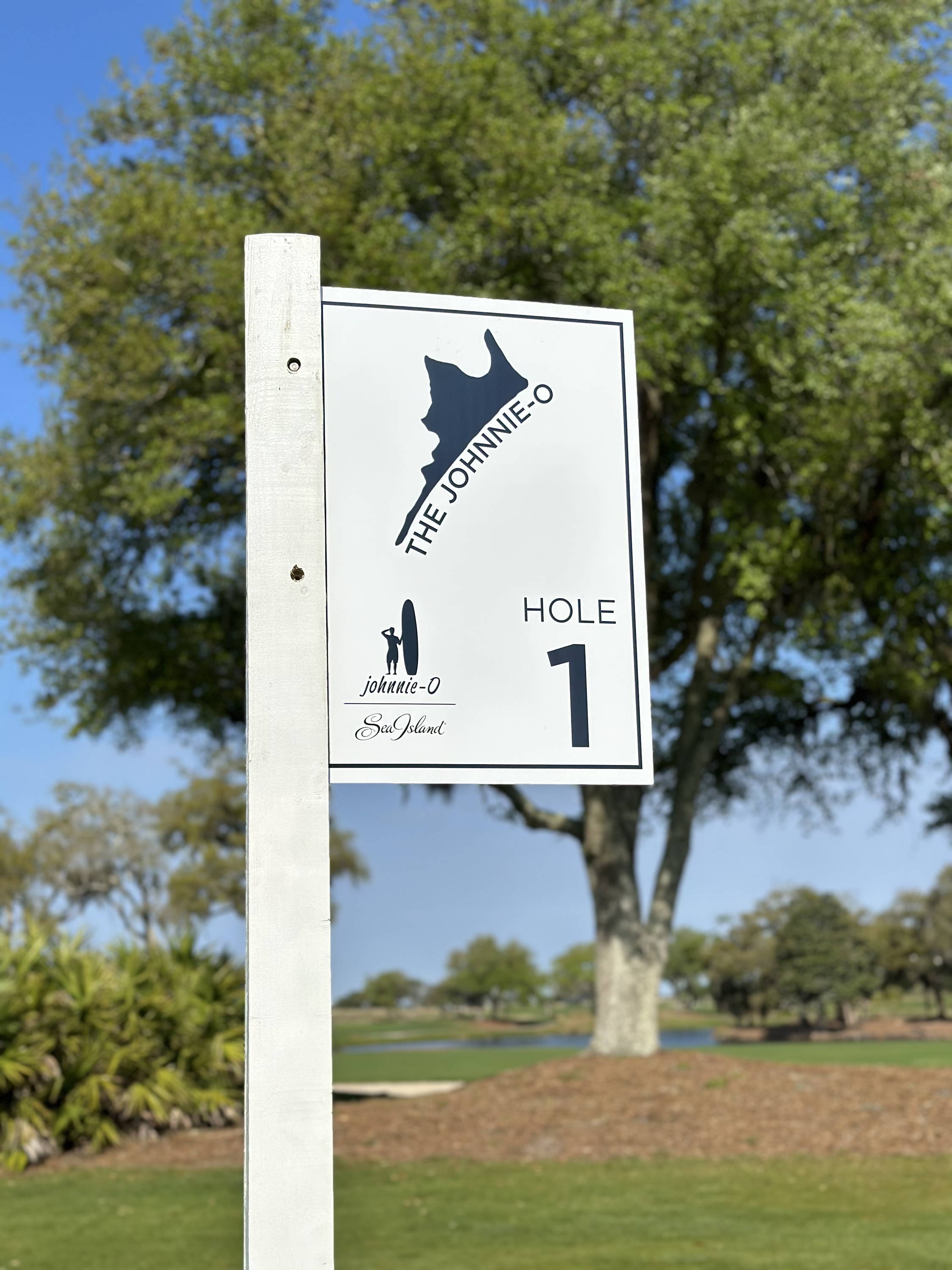 jO: Is this the first time you guys are hosting a tournament like this?
Rob: "We hosted the Rutgers Invitational in New Jersey when I first took over the program 11 years ago, but this is the first tournament like this. We're really excited about all of the support we've gotten to make it a successful event."
jO: What kind of experience are these young athletes gaining as college golfers that will impact their lives beyond golf?
Rob: "It's massive. All of these stories you hear from different programs and their alumni and then see the impacts that golf has made in their lives. These kids are strong but they need additional leadership. You hear what they learn through college golf and it's incredible. As a coach, you're an educator, and so you take on
this role of trying to make them better people."
jO: What's it like coaching young amateurs that come to you from all across the country, and in some cases the world?
Rob: "It's funny, just the other day we took the team to New York City to see Hamilton on Broadway. Giving these kids the experience and confidence to hop on a train and head into the city and navigate their way around, for some of them seeing certain parts of the US for the first time, is really special."
jO: How does college golf prepare those who are lucky enough to make it to the next level, as professional golfers?
Rob: "Well first off, you have to have incredible time management skills. In D1 football, for instance, you don't usually miss a lot of class to play - you play once a week and that's that. These kids are missing 8+ days a semester so they're missing a lot of schooling. They're in and out of hotels, figuring out rental cars, a lot of the craziness of travel that pops up helps to prepare for that life on the road that these professional golfers are living. Learning how to say no to protect yourself and your body and wellbeing. While college golf doesn't quite compare to the pro schedule, it feels similar. A lot of what goes into college golf is similar enough to the pro level that it helps in the transition."