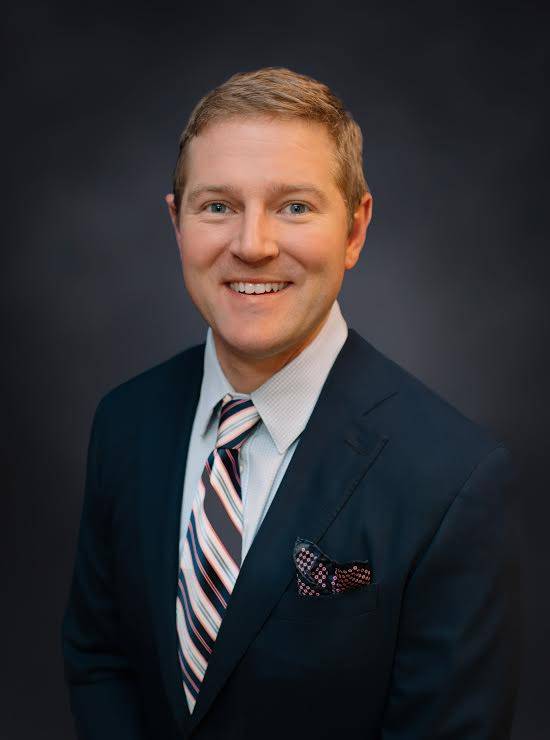 We chatted with Kyle Horton, the PGA Director of Golf at Kalamazoo Country Club in Kalamazoo, MI to put together a full proof gift giving guide for the Holiday season.
Kyle graduated from Ferris State University in 2008 with his PGA Class A Certification and has worked at many fine clubs around the country. He has been at Kalamazoo CC for 14 years serving as an Assistant Professional for 10 years and the last 4 years as the Director of Golf. He, alongside store manager Katie Cox, has a passion for providing a world-class experience for members and guests both on the golf course and in the golf shop (coined Horton's Haberdashery) where you will find unique brands and creative logos that give the store a special, personalized feel.
Kyle married his wife Sara in 2016 and they
have 2 Golden Retrievers named Bogey & Birdie as well as a 1-year-old daughter, Madison. In his spare time, Kyle enjoys playing Pickleball, going on walks with Sara, Madison, and the dogs, and doing projects around the house.
Check out what Kyle has to say about picking the perfect gift for those on your Holiday gift giving list this season…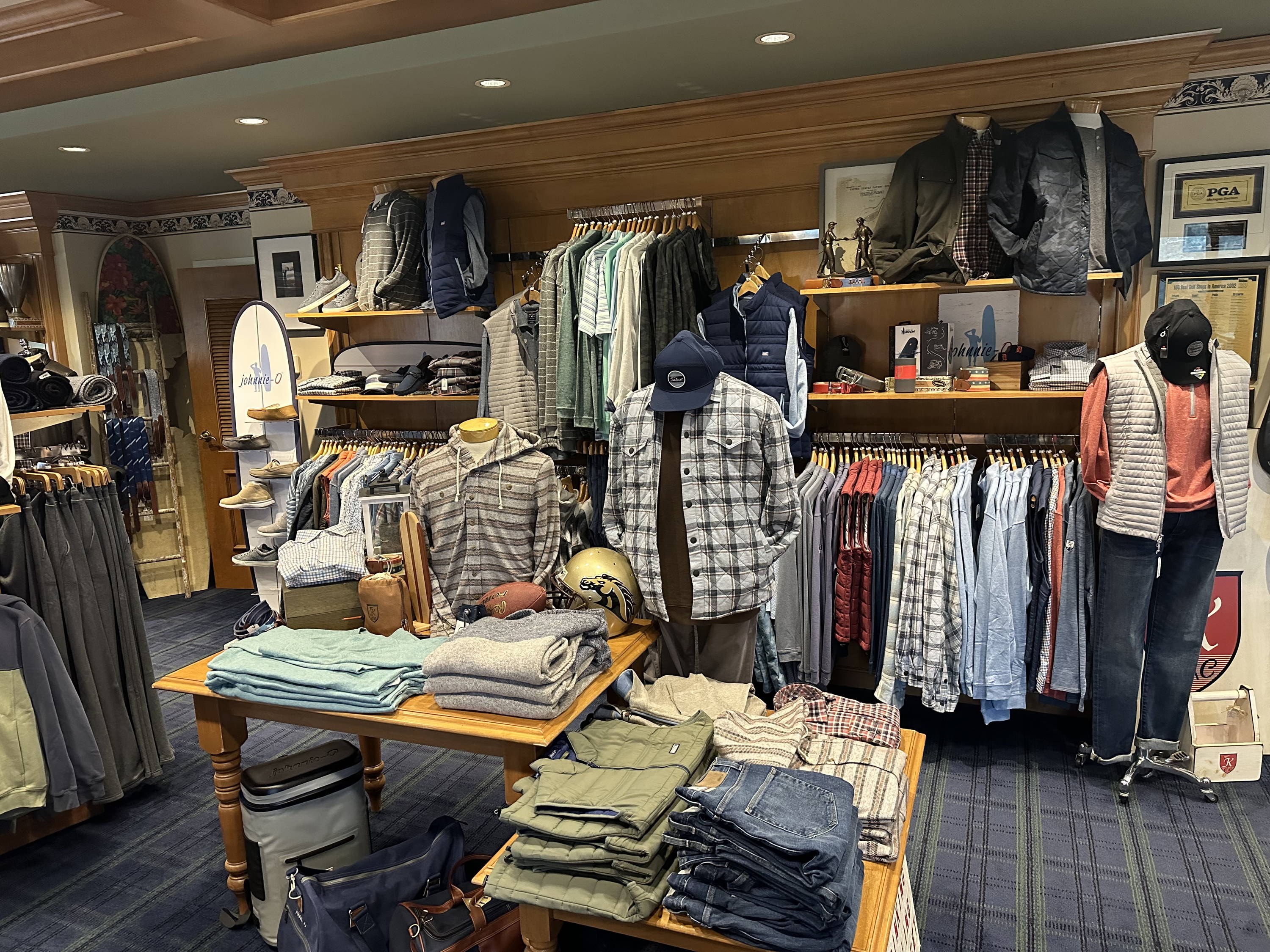 When helping a guest find the perfect gift for the holidays, I like to first ask questions about the person they are shopping for. Things like age, work life, and what kind of activities they enjoy partaking in. These things can really say a lot about what a person is like, and therefore what they would like in an outfit. To me, getting to know the customer, member or guest is crucial to helping pick out / suggest items for them!
From there, I find what I like to call the "key piece". This piece is what I base my other picks around. For example, we have a guest looking for their son-in-law who is mid 30s to 40 year old. He's mildly active, but likes to spend time outside. He works in an office that isn't casual, but casual enough where a nice button down and denim would be acceptable work attire. This to me suggests a flannel, ¼ zip, and vest combination that is versatile enough to be worn at the office as well as to a tailgate, a nice dinner, or the cider mill with the family.
For the flannel I might pick the Joe Hangin' Out Button Up Shirt in the color Amber. If you look closely at this flannel, you'll notice that it has olive, cranberry, plum, and an orange-red within the print. With those colors in mind I might reach for a Sully ¼ Zip in Evergreen and the Crosswind Vest in Steel (because its neutral). If our guest also wants a pair of pants and shoes, I would suggest the Dos Stretch 5-Pocket Denim Jean or the Hugo 5-Pocket in Mariner; and for shoes I would pick the Chill Chukka in Gray to pull it all together.
That outfit has a pretty cool color scheme, which might not always work for someone. If they wanted to go with a warmer color scheme, I would swap the Evergreen Sully for the Wheat Sully, the Steel Crosswind Vest for Harwich Lightweight Quilted Puffer Vest in Ginger Spice, and choose the Taupe Chill Chukka instead of the Gray.
The Johnnie-O brand is so versatile with so many pieces for so many occasions... it's easy, but it's easy because it appeals to so many different ages and demographics. Personally, I love the different layering options I can suggest from the Sully, to the shirt jackets, the vests and the full zip jackets and the wide array of different fabrics and different occasions they appeal to.
Using the above steps to picking out the perfect outfit, Kyle also put together a few other outfits to fit any occasion you may find yourself in this Holiday season…